Our Blog
Subscribe to our
Newsletter:



About The Nielson Group
Practice Philosophy
The Nielson Group believes that with proper cultural systems and training and development in place, an organization can maximize all of its resources to be more than just profitable — it can be the very best in the industry. Our practice takes a holistic approach with every assignment, regardless of scope.

Click on the "play" button, then either select More: Autoplay or continue to click on the play button to progress.
Managing Principal Consultant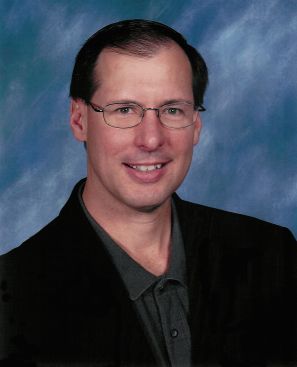 Carl Nielson has over 20 years of experience in the field of strategic human capital management and organization development including leadership development, team and professional development, coaching and hiring for fit. In addition, he has served as interim CEO for a large nonprofit professional association in a turnaround situation with bottom-line P&L responsibilities. He has served as Director of Human Resources for a large law firm, managed a multi-million dollar reengineering project for a Fortune 50 company and has served on several volunteer boards in key strategic and leadership positions. His formal education includes a B.S. in Organizational Psychology and he is certified as a Professional Behavioral Analyst, Professional Values Analyst, Professional TriMetrix HD Analyst and is a certified facilitator of The Coaching Clinic. He is DISC certified and uses a number of organizational and business-focused personal talent assessment tools including the TriMetrix HD suite of assessments to support his coaching, team building and hiring for fit services. The combination of solid, reliable assessment tools that are easy to use and The Nielson Group's methods and support, clients experience measurable results that have a significant, positive impact on their organization and the bottom line.
Nielson's background includes both corporate and consulting HR work for such diverse companies as Medtronic, Cendant Corporation; PHH; Fidelity HR Implementation Services; Mission Foods; RedSalsa Technologies; BrassRing; IT Doctors; Interim Healthcare, Frito-Lay, Inc., a PepsiCo Company; Allied-Signal; Tuboscope-Vetco; Plumbing Success International, Benjamin Franklin Plumbing; Lawton Mechanical Contractors; Walter Anderson Residential Services; One Hour Air; AirTime 500; Haynes and Boone, L.L.P. (a large regional law firm); BMC Software, Inc.; Accu-Chem Toxicology Services and many small businesses.
Managing Principal Consultant
Rajesh Tedla is a highly effective coach and LSS Master Black Back. His experience spans leadership and organizational development, six sigma, lean, executive coaching, marketing, process enhancements and customer insights. He has studied, researched, written, designed, trained, and consulted extensively for the past 23 years. A skilled coach, consultant and mentor, Rajesh (Raj) Tedla brings the wisdom, experience, and proven processes to move executives, leaders, entrepreneurs and individuals to higher stages of personal awareness and effectiveness. Employing a multifaceted approach to individual development, he respectfully provokes and partners with his clients to create authentic strengths-based success from the inside and by their own definition. Raj is described as "personable, insightful, effective, motivational and results oriented" coach by his coaching clients.
Raj Education and Certifications include a BS (Mechanical Engineering), MS (Industrial Technology), MBA (Management), Graduate of Coach University and Corporate Coach University, General Electric Management Development Center – Several Leadership, Strategic Planning, Coaching and Change Management Training Programs His certifications include GE Certified Six Sigma Blackbelt, Master Blackbelt & Quality Leader, Certified Professional Behaviors Analyst (CPBA), Certified Professional Values Analyst (CPVA), Certified facilitator for Coach Clinic, Certified facilitator for Career Coaching, Train-the-trainer Certifications include Lean, Six Sigma, Change Acceleration Process (CAP, Change Management), Innovative Problem Solving, Net Promoter Score (NPS) and Voice of The Customer (VOC), Facilitation skills and Strategic Marketing.
Raj is very active in the community and participates in several non-profit organizations. He is currently board member for Hartford Public High School; Academy of Engineering & Green Technology (AoEGT) program in Connecticut. He is also the founder and chairman of ICAN Foundation, which is dedicated to helping underprivileged children in rural India to gain access to higher education and meaningful employment. Raj received TTI's Chairman's award in Jan 2010 for his outstanding services to the community. In 2006, Raj was awarded GE's most prestigious "Gerald L. Phillippe Award," for his outstanding social contributions and community leadership.
For more information about The Nielson Group or to talk with Carl Nielson call (972) 346-2892 or complete the online request for proposal form. The Nielson Group is located in the Dallas/Ft. Worth area and services clients throughout the U.S. and Canada.
Practice Assumptions
Improving systems and processes improves the performance of the organization. An environment that supports learning and acting on that learning is key to systems improvement.
Our focus becomes our reality. Reality is created in the moment, and there are multiple realities. The act of asking questions of an organization, group or individual influences the group or individual in some way. People have more confidence to journey to the future when they carry forward parts of the past (the known). If we carry forward parts of the past, they should be the best parts.
It is important to value differences.
The language we use creates our reality.
Commitment can best be nurtured through a compelling vision and a supportive, encouraging work environment that embraces education, training and choices.
Coaching and influencing skills are core competencies of the organization's leadership and can be learned and enhanced. The multiple, contradictory purposes of performance appraisals can be better achieved through (and replaced by) separate designs and processes developed from coaching and influencing.
Dynamic communication and receiving feedback are core competencies of the entire workforce and can be learned and enhanced. Communication is only effective when we appreciate and adapt to others' preferred communication style. As healthy adults, people need to be responsible for their own feedback, performance and development, with and without support from the organization. It is the individual's job to seek out the feedback needed to grow and improve performance at the most opportune time. The best time for improvement and development discussions is variable and depends on the situation, individual needs, personal choices and good timing.
Behavioral and attitudinal job fit has a greater impact on success than knowledge, skills and abilities. Knowledge, skills and abilities are just the entrance fee. Behavioral analysis will significantly enhance the opportunity for success when used in combination with traditional measures such as technical (hard skills) competencies when used in the selection process and as a coaching tool at all levels of the organization.
Compensation is a requirement of market conditions; compensation is not used as a reward system. Healthy people are intrinsically motivated to perform well when the work is meaningful. Pay is not a motivator but can be a powerful demotivator when it is perceived as inequitable. Encouraging a focus on extrinsic motivators may diminish intrinsic motivation.