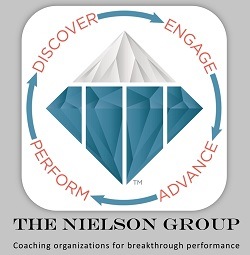 The Nielson Group equips leading organizations with talent selection and development tools and expertise that foster leadership growth and create sustainable transformation.

Our philosophy is to apply talent and organizational diagnostics and leadership interaction in order to build engagement and alignment throughout an organization. We empower individuals and teams to achieve success and drive profits.

Let us partner to find the right solution to your challenges. Request more information here.

Tap here to schedule a phone call with Carl Nielson.

The Nielson Group offers expertise in the following areas:

Organizational change management, employee engagement diagnostics
Talent management design
Talent assessments for hiring, talent acquisition, internal selection
Executive candidate assessment and evaluation service
Leadership development, executive coaching
Organizational goal alignment and achievement
High-potential, bench development coaching programs
Team talent assessment and development
Team communication, trust-building and collaboration skills
High performing team development
Role definition, alignment and talent requirements